Ensemble
The Ithaca New Music Collective's Resident Ensemble is made up of professionally-trained musicians who come together to perform works by local composers.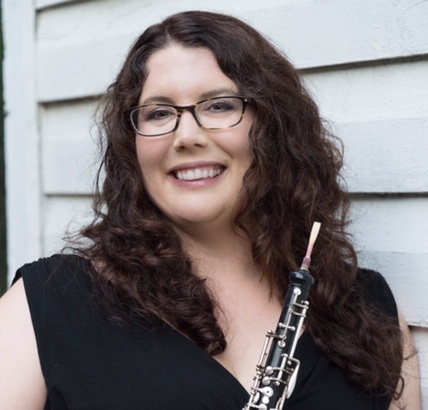 Emily DiAngelo is an oboist and the founder of the Ithaca New Music Collective. She currently teaches oboe at Cornell University and the Luzerne Music Center. Emily is an avid soloist, chamber, and orchestral musician, having played with Symphoria, Cayuga Chamber Orchestra, Binghamton Philharmonic, Tri Cities Opera, Syracuse Stage, Rochester Chamber Orchestra, Syracuse Society for New Music, Cornell Festival Chamber Orchestra, Atlanta Symphony Orchestra, West Point Army Band, The Chelsea Symphony, Little Opera Company of New York, Bronx Symphony Orchestra, and more.
As a passionate advocate for commissioning and performing newly composed music, Emily has collaborated with composers from all over the world and commissions new works for the instrument. Emily completed her Doctor of Musical Arts at the Manhattan School of Music in 2018, where she studied oboe with Robert Botti. Additional Oboe studies include Paige Morgan, Daniel Stolper, Louis Rosenblatt, and Lloyd Shorter. Emily resides in Ithaca, New York where she teaches oboe and piano privately, in addition to her college teaching, performing career, and commissioning of new works.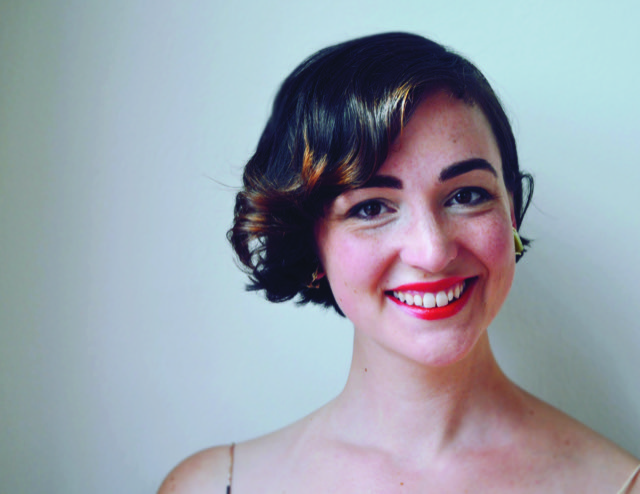 In the area, Caitlin Mathes has been heard as the title character in Rossini's Cenerentola with Opera Ithaca, and has been a soloist with the Albany Symphony and Symphoria in Syracuse, NY. She has performed several one woman cabarets in Cincinnati, OH, Portland, OR, and New York City.
She was a Resident Artist with Portland Opera, where she performed Meg Page in Verdi's Falstaff, and the title character in Handel's Rinaldo and the Lady with the Cake Box in Argento's Postcard from Morocco. She has performed with Indianapolis Opera as Jenny Driver in their 3penny Opera, Tacoma Opera as Dorabella in Cosi fan tutte, and as the Vixen in Opera Theater Oregon's Cunning Little Vixen.
She has appeared as a young artist in the Merola Program, Opera New Jersey, Opera Theatre of St. Louis, and Chautauqua Opera, and was the winner of the 2011 Lotte Lenya Competition. She debuted the role of Sister Dorothy Stang in Angel of the Amazon, recorded by Albany records, and appears on Phillip Glass' Galileo Galilei, recorded with Orange Mountain Music. Ms. Mathes is a graduate from Ithaca College, where she also taught voice for four years, and the University of Cincinnati College Conservatory of Music.
Avner Finberg is an Israeli-American composer and violinist. Born in Israel, his musical inspirations include Jewish, Middle-Eastern, Jazz and world music. Mr. Finberg's music has been commissioned and performed by Meitar Ensemble, ensemble mise-en, Ensemble Platypus Wien, Cisum Percussion, cellist Kate Dillingham, saxophonist Wonki Lee, the Mannes Orchestra, and Manhattan School of Music Philharmonic, among others. His music has been described as having "impeccable technique, original voice, and considerable ambition" by the late composer Steven Stucky.
Scenes from his first opera, A Taste of Damnation (with a libretto by Edward Einhorn), were performed at the prestigious Frontiers workshop at Fort Worth Opera.
He was a fellow composer and finalist at the 2018 Banaue International Music Composition Competition in The Philippines, and his awards and accolades include the 2017 Kirkoskammer Chamber Music Competition, Chamber Music Rochester Award, the Bard Prize, and the grand prize at the 2014 Kol Emet Young Composers competition for Jewish choral music.
He represented Israel at the 2013 ISCM New Music Days in Vienna, Austria, and attended the highly competitive Composers and the Voice workshop for opera composition in Brooklyn, NY. He received a DMA in composition from Manhattan School of Music in 2015, and currently lives in Ithaca, NY. He plays violin as a member of The Orchestra of the Southern Finger Lakes and INMC.
Elizabeth Shuhan is a visiting lecturer of flute at Cornell University, a lecturer in music education at Ithaca College and is the flute instructor at Opus Ithaca Music School. She is principal flutist of the Fort Smith Symphony (AR) and performs regularly with Ithaca New Music Collective, the Shuhan-Luk Trio and the Ithaca Flute Duo.
Ms. Shuhan has held positions with the North Arkansas Symphony, the Meridien Symphony (MS) and has performed guest principal flute with the Rochester Chamber Orchestra, Binghamton Philharmonic, Finger Lakes Opera, and the Skaneateles Music Festival. Ms. Shuhan has recorded for Naxos, Albany and PBS and is a Burkart Flutes Artist. She performs on a Burkart 14K gold flute with a platinum headjoint.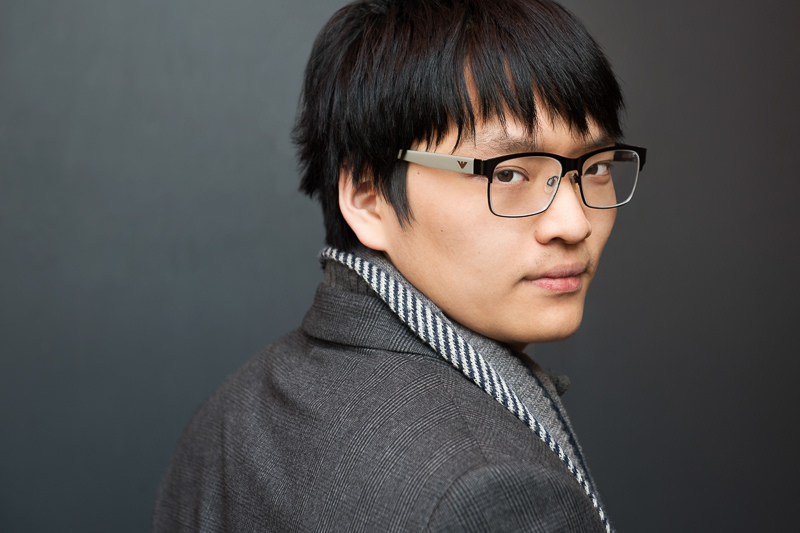 Originally from Bangkok, Thailand, Piyawat's music explore amalgamation of sonic/visual concepts; including integrating multimedia and music, deconstructing instruments' s mechanism and physicality with sound production method, and involving Thai traditional music elements in compositions. His compositions have been performed in festivals such as Lucerne Festival, Gaudeamus, Darmstadt New Music Festival, St. Petersburg New Music Festival and more. His recent piece, Particle Odyssey for orchestra has been awarded ASCAP Morton Gould Award 2018. He received awards such as Sergei Slonimsky Award 2018, Minnesota Orchestra Composer 2018 (honorable), Otto R. Stahl Memorial Award 2018, UK Royal Orchestral Composition Prize, Léon Goossens Prize, Young Thai Artists Award and more.
He was resident composer of KulturKontakt2017, Vienna, offered by Austrian Federal Chancellery and Music Austria, he worked with Vienna Improvisor Orchestra, Ensemble Platypus and Reconsil. He worked with ensembles and orchestras such as Arditti Quartet, International Contemporary Ensemble, Switch Ensemble, Lucerne Festival Ensemble, Surplus, Mozaik, Cincinnati Chamber Players, Royal Northern Sinfonia, RCM Philharmonic Orchestra, and Thailand Philharmonic Orchestra. Piyawat is studying DMA at Cornell University, New York (Fellowship) with Marianthi Papalexandri-Alexandri and Kevin Ernste. He studied composition (B.M.) at Mahidol University with Valeriy Rizayev, (M.M.) at Royal College of Music, London with Dai Fujikura.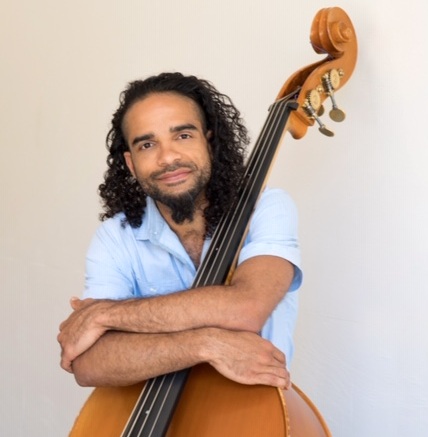 Desmond Bratton is a freelance bassist and pedagogue passionate about community engagement through the art of musical conversation. He holds a Masters of Music from Ithaca College, where he received a full assistantship and studied Double Bass Performance with Dr. Nicholas Walker.
As a pedagogue, Desmond currently holds a guest lecturer position at Cornell University, and is also double bass faculty at Opus Ithaca, a locally founded school of music in Ithaca New York. He has been invited to perform and present at seminars and master classes throughout out his home state of Florida though the Greater Miami Youth Symphony, the Deering Estate Chamber Ensemble, MyCM Miami Youth for Chamber Music, and The Arts and Medicine Department of the Moffit Cancer Research Center.
At the Moffit Cancer Center, Desmond used songs from West African, African American, and Jewish traditions to bring patients, family, staff, and members of the local community together. His passion for musical community engagement has since continued through workshops in middle and elementary schools, and youth detention facilities, where he emphasizes the use of improvisation, a necessary life skill to resolve conflict, generate communication, and build community.
After recently performing in South America with the Neuquén Symphony Orchestra in Patagonia, and has since been invited to teach double bass Seminars in Neuquén and though the Teatro Colón in Buenos Aries, Argentina.
Since 2017 Desmond has spent his summers as double bass performance and teaching Faculty at the Philadelphia Orchestra associated, Luzerne Music Center Music Festival located in the foothills of Adirondack State Park in Upstate New York. There he enjoys performing chamber music and teaching private lesson as well as large and small ensemble coaching.
When he is not teaching Desmond actively attempts to break down the barriers created by arbitrary distinctions of musical genres by performing and recording in many differ styles of music including Classical Chamber Music, Jazz and Folk. Just following a third album release in 2018 with singer songwriter Travis Knapp, Desmond has recently toured the UK and Europe with a folk group including Double Bass, Banjo, and Percussion.
Desmond also composes his own solo music for double bass and looping pedal, which utilizes bass lines, harmonic and rhythmic material, and textural extended technique in order to create a heartfelt multi-instrumental experience all from wide ranging capabilities of a singular instrument. Desmond has used his compositions in collaboration with Cave Canem Poet Laureate, and National Book Award Finalist, Lyrae Van Clief-Stefanon, and for Mayfest International Chamber Music festival hosted by Cornell University.
Simon Bjarning has a Master's degree in Classical Percussion from the Royal Danish Academy of Music. He has performed professionally with the Danish Radio Sinfonietta, Copenhagen Philharmonic, the Lancaster Symphony, Ensemble X, Endless Mountain Music Festival, MostArts Music Festival and is principal percussionist with the Orchestra of the Southern Finger Lakes.
Simon was the contracted drummer at Scandinavias biggest musical theater Det Ny Teater (The New Theater) and has performed several musical theater productions such as Phantom of the Opera, The King and I, Chicago, The Producers and Wicked. Simon is an active member of the Sabian Education Network and D'Addario Education Collective and plays Sabian Cymbals exclusively.
Josh Oxford, born in 1985, is a composer, arranger, and performer of myriad styles of music. Using his collection of vintage synthesizers, Josh is the leader of "The OXtet," a jazz fusion ensemble for which Oxford composes all the music. He has performed throughout the country, especially in his native central New York, on piano, percussion, and Moog synthesizer.
After suffering a debilitating car crash in 2010, Josh has devoted his energy to composing. His music can be heard on Aaron Tindall's award-winning recording This Is My House and on The OXtet's debut CD. He was awarded The ASCAP Foundation Louis Armstrong Scholarship while studying at Queens College.